ESG Blog
Three strategies for aligning your business with Sustainable Development Goals
Best Practices
ESG
Sustainability Reporting
January 26, 2021 | Ryan Nelson

Three strategies for aligning your business with Sustainable Development Goals
The UN Sustainable Development Goals (SDGs) were created to achieve a prosperous, inclusive, and sustainable society for all by 2030. Adopted by 193 countries since September 2015, the 17 goals include initiatives such as the elimination of poverty and hunger, fighting climate change, supporting decent work conditions, and creating sustainable cities and communities. But why should companies care?
According to a 2017 Business & Sustainable Development Commission report, the SDGs could generate $12 trillion in business savings and revenue across four sectors (energy, cities, food and agriculture, and health and wellbeing) by 2030 while increasing employment by up to 380 million jobs. The SDGs are not only important for business growth; they're also a key driver for investors and consumers alike.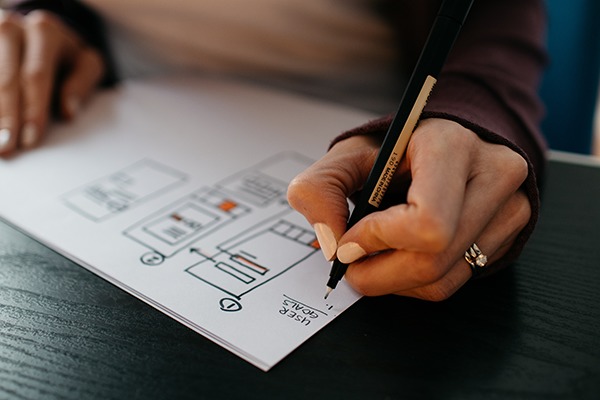 Global research by PwC found that 78% of customers are more likely to buy goods and services from companies that had committed to the SDGs. Organizations aligned with the SDGs have a competitive advantage as investors make material ESG (Environmental, Social, and Governance) perspectives, such as company sustainability risk profiles and sustainability-related business opportunities, part of their fiduciary duty.
Recognizing this, how can companies use the SDGs to drive organizational strategy? By aligning your business strategy with the SDGs, you can turn global challenges into business opportunities while contributing to a better world. The SDGs provide a strategic framework for businesses to track performance, set goals, and communicate with various stakeholders. Both large and small companies wishing to weave the SDGs into business operations and organizational strategy can begin with a few key steps.
Analyzing, mapping, & goalsetting
The first step to deciding how to align your organization with the SDGs is identifying which of the 17 SDGs are most relevant to your business. Assessing which SDGs are directly or indirectly related to your company and using key performance indicators (KPIs) to understand how the goals integrate with business activities is critical.
Your organization can simplify this assessment by measuring SDG touchpoints based on five megatrends: climate, circular economy, development, health and equity, and ethics. Consider global threats such as resource scarcity, population growth, inequality, and climate change, all of which can be translated into tangible risks and opportunities for businesses to manage. Find the values, business strategies, and products that intersect with these trends to understand where your efforts should be focused. Two questions to ask:
Where does your company have the biggest opportunity to contribute?
How can your organization have the most impact (i.e., supply chain, services, product, etc.)?
After identifying your SDG touchpoints, you should consider which goals will have the biggest impact on your company. This impact can be defined in terms of risk or opportunity as well as timeframe (i.e., short-term vs. long-term). You should also consider where your business has the potential to achieve the most progress and success. Every business works with limited resources and time. Defining and mapping the areas of greatest potential impact while exploring realistic and sustainable business priorities will provide a guidepost for benchmark goals.
Strategic integration & collaboration
Now that relevant SDGs have been identified and prioritized, you should align your business activities and practices with those goals. Compliance and impact strategy go hand in hand. Focusing your strategy in one area can help maximize impact and create a strong, positive effect if managed well.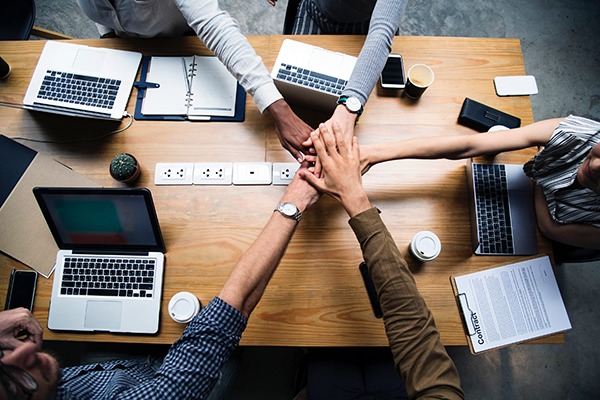 Consider altering existing business practices, identifying new opportunities for revenue growth, and pinpointing existing targets and actions you can leverage while developing your SDG strategy. Your organization will need to integrate these considerations into existing strategies while taking business models, company processes (i.e., procurement and R&D), and supply chains into account. You can also take this opportunity to identify existing commitments and projects they can draw from to positively contribute to the SDGs.
This process requires innovation and collaboration. You will most likely need to engage in developing new business models, products, or services that drive progress toward the goals. Identifying potential partners within sectors and across different industries can also help organizations scale up their efforts and achieve their goals.
Reporting & communication
Once you've defined new strategies, processes, and partners, you'll need to be ready to communicate your SDG goals and report on progress. Communicating your tangible actions and actual results taken towards the SDGs publicly strengthens trust in your brand. Ensuring transparency and accessibility of information to various internal and external stakeholders is critical to future growth and business success.
When developing a solution to collecting and reporting SDG-related data, there are a variety of existing frameworks available. While the guidance on integrating and reporting on the SDGs continues to develop, useful tools and methodologies are emerging to help companies understand how they can report on SDG targets in a comprehensive way, namely through ESG reporting. Your organization should choose tools that are practical, efficient, and capable of creating clear and transparent ESG reporting data that can be shared with all stakeholders while outlining a clear, relevant impact to the defined SDGs.
There are a number of reporting frameworks quickly becoming ESG reporting leaders, including the Global Reporting Initiative (GRI), the International Integrated Reporting Council (IIRC), the Taskforce on Climate-related Financial Disclosures (TCFD), and the UK Financial Reporting Council (FRC). Each of these frameworks are aimed at helping organizations report their progress towards achieving their SDGs goals.
The case for companies is clear
Over the next decade, our global community is facing the challenging task of transitioning toward a sustainable future and businesses play a crucial role. Opportunities exist to both grow business success and tackle some of the biggest issues of our time. Moving forward, companies that don't have impactful sustainability commitments are likely to experience increasing stakeholder scrutiny and risk losing access to capital and new market opportunities. Aligning business strategies and vision with the sustainable development goals and targets, driving innovative change, developing partnerships, and implementing best reporting practices can attract new customers and investors while strengthening your brand. And don't forget, you'll be making a positive impact on the world too!
ESG materiality assessments
With investors inquiring more and more frequently about what your company is doing in regard to responsible investment, how you treat employees and vendors, your dedication to sustainability initiatives, and other activities that fall under the ESG umbrella, it's important to have answers to these questions.
An ESG materiality assessment empowers you to easily report on your current state and outline future initiatives while taking into consideration your business goals and risks. Download our guide to creating and extracting the maximum strategic value from an ESG materiality assessment.