ESG Blog
Three good reasons to hire a sustainability expert
Best Practices
ESG
Sustainability Reporting

Three good reasons to hire a sustainability expert
Across all industries, sustainability is becoming a critical business concern as climate change poses significant financial risks for the global economy. The Earth's rising temperature is increasing the frequency and ferocity of natural disasters, disrupting ecosystems and human health, and causing unanticipated business losses while threatening assets and infrastructure.
These climate-related risks have made sustainability a leading issue, one that many are calling "the ultimate innovation challenge." Now more than ever, consumers and investors are evaluating how companies address sustainability and ESG (Environmental, Social, Governance) issues, making it increasingly important to build and communicate a sustainable business strategy into every part of an organization.
Because of this, companies are turning to sustainability experts to provide strategy, supply chain evaluation, operational improvement ideas, knowledge on industry best practices, and compliance with environmental regulations. For example, big fashion houses are hiring sustainability experts and expanding their sustainability departments amid concerns, many from socially conscious young consumers, about the industry's toll on the environment.
Having a sustainability expert on staff can signal that a company is taking environmental matters seriously. If having an expert on staff isn't feasible, sustainability consultants can help companies move toward a more sustainable future.
If that wasn't enough of a sell, here are three good reasons to hire a sustainability expert no matter the industry or size of a company.
1. It will have a positive impact on your bottom line
By definition, sustainability means preservation, such as preservation of energy, carbon emissions, water, packaging, and materials. Essentially, it means businesses need to avoid depleting natural resources and learn how to do more with less. Companies that can learn how to increase efficiency and utilize sustainable resources while also maintaining product quality will enable them to cut costs and, thereby, increase profits.
Embedding sustainability programs in your operations also has other benefits like tax breaks. From Europe to China to the U.S., governments are proposing "green sustainability" tax breaks to encourage businesses to be more eco-friendly. Your business may be able to get a tax credit for specific energy-saving business investments such as installing energy-efficient air conditioning, energy-efficient heating equipment, and solar energy systems to power your company or greening your waste management operations.
For example, many private sector businesses are making impactful environmental decisions and commitments to sustainability in their supply chains, such as:
Nestlé's efforts to reduce the weight of their packaging since 1991, including a reduction of over 500 million kg to date.
Walmart's goals to create zero waste, operate with 100% renewable energy, and sell products that sustain our resources and the environment.
Honda's goal to reduce the CO2 emissions intensity of motorcycles, automobiles, and power products by 30% compared with 2000 levels by 2020.
Sustainability experts can provide detailed information on the types of federal tax credits available for your business and provide strategies and tactics to create sustainable models that ensure your business meets mandatory regulations while saving on operational costs and improving gains.
2. It's good for your employees, consumers, & investors
Sustainability experts know creating a green business is about more than just the bottom line. Sustainability is becoming increasingly important to employees and consumers alike, especially within the Millennial and Gen Z generations.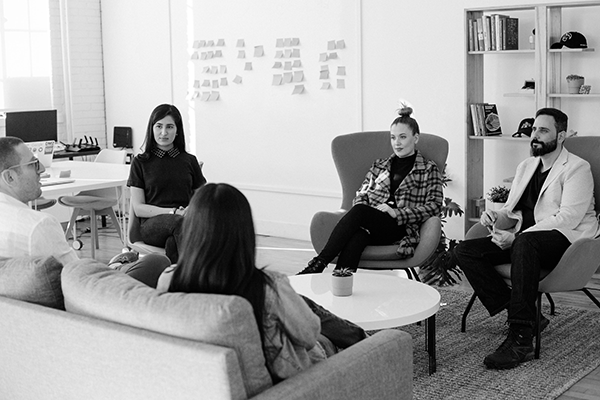 Believe it or not, a 2019 Fast Company article reported nearly 40% of millennials have chosen a job because of company sustainability and more than 10% of workers said they'd be willing to go as far as to take a $5,000 - $10,000 pay cut.
According to Morgan Stanley, 86% of millennials are interested in sustainable investing, and a Sustainable Brands survey found millennial investors are more likely to integrate sustainability into their consumer behavior. As millennials become employees, buyers, and investors, they're taking note of positive corporate action and rewarding them with loyalty. A BoF & McKinsey State of Fashion report estimated 60% of global millennials are willing to spend more on brands that are sustainable.
Sustainability experts know how to position and structure companies in a way that appeals to all audiences. With an understanding of sustainability trends and best practices within each industry, an expert can ensure your company is able to align with sustainability values that will have a material impact on your company.
3. Sustainability is here to stay
Devastating storms. Conflicts over reduced resources. Failing crops. Little to no water. Climate change is already significantly impacting communities and businesses around the world and is expected to become increasingly disruptive in the coming decades across all sectors important to society, such as human health, agriculture and food security, water supply, transportation, energy, ecosystems, and more. Swiss Re reported that if no mitigating action is taken, global temperatures could rise by more than 3°C and the world economy could shrink by 18% in the next 30 years.
With this in mind, it's become clear sustainability is no longer just a trend, it's a necessity. Sustainability experts can support companies in making a radical shift toward a sustainable future. Companies willing to take expert advice and make these radical shifts will be mitigating risk, seizing new opportunities, and future-proofing the life span of their companies.
There is also a tangible benefit to companies embracing sustainability: they have stronger performance. According to MSCI ESG Research, U.S. companies with high ESG rankings in the S&P 500 index have outperformed their counterparts with lower ESG rankings by at least 3% annually for the past 5 years.
Sustainability experts help ensure success
In a nutshell, companies need to understand the environmental impacts of their businesses and respond to the increasing market pressure driven by investors, consumers, the media, regulators and other stakeholders. ESG experts can support companies by:
Reducing risk by embedding sustainability throughout your business operations
Enhancing innovation and gaining competitive advantages through sustainability improvement strategies
Improving the company brand and attracting new investments through reliable communications and reporting on sustainability performance
Through the right combination of strategy and technology, companies can reduce risk, improve profits, and help save the world in the process.
ESG materiality assessments
With investors inquiring more and more frequently about what your company is doing in regard to responsible investment, how you treat employees and vendors, your dedication to sustainability initiatives, and other activities that fall under the ESG umbrella, it's important to have answers to these questions.
An ESG materiality assessment empowers you to easily report on your current state and outline future initiatives while taking into consideration your business goals and risks. Download our guide to creating and extracting the maximum strategic value from an ESG materiality assessment.