ESG Blog
The rise of sustainability consulting
ESG
Industry News
Sustainability Reporting
April 21, 2021 | Michelle Winters

The rise of sustainability consulting
A decade ago, the sustainability consulting industry was a niche market that consisted of a handful of small firms serving a limited number of companies focused on sustainability issues. Today, as climate risk issues and ESG (Environmental, Social, Governance) investing take center stage, corporate social responsibility has become a business imperative.
In particular, environmental sustainability has become a critical issue for businesses worldwide across all sectors and functions. The 2020 World Economic Forum's Global Risk Report stated the top five business risks were linked to environmental challenges, such as extreme weather events, human-made environmental damage and disasters, and major biodiversity loss.
Sustainability issues have also become increasingly important to consumers as well as investors and financial managers. A recent IBM study found that nearly 60% of consumers surveyed were willing to change their shopping habits to reduce environmental impact. And in his
Together, these factors are defining a new agenda, one that puts environmental sustainability at the center of business operations and strategy and increasingly determines a company's prospects in today's competitive marketplace. However, as companies work to create new sustainable business practices many internal teams lack the expertise and time to implement a full-scale sustainability plan. This is where sustainability consultants can step in to support companies with creating and implementing strategic, data-driven plans and operations.
What is sustainability consulting?
Sustainability consultants can go by a variety of names such as sustainable consultant, green consultant, eco consultant, environmental management consultants, and ESG consultant. Similar to management consultants, sustainability consultants are hired advisors and experts who are specifically focused on helping companies create more socially and environmentally responsible business operations.
Traditionally, sustainability consultants focused on reducing environmental impact such as carbon emissions, freshwater consumption, and waste pollution. As the world views of sustainability have matured, businesses and consultants alike are viewing the multiple impacts of sustainability through the ESG lens. For example, there is an increasing recognition that sustainability can be achieved by focusing on all parts of a business including increased employee engagement and productivity, stronger governance controls, diversity within upper management, decreased supply chain risk, and reduced legal exposure. This diversified approach to sustainability implementation is what American environmentalist Hunter Lovins referred to as the "integrated bottom line."
Why consider sustainability consulting?
Establishing or growing sustainability initiatives is a major commitment, but one that could be well worth the effort. A 2017 Business & Sustainable Development Commission report revealed that pursuing sustainable and inclusive business models could unlock economic opportunities worth at least $12 trillion a year by 2030 and generate up to 380 million jobs.
The primary drivers behind this growth are the 17 UN Sustainable Development Goals (SDGs), a framework established as part of the 2030 Agenda for Sustainable Development in 2015. Every country in the UN, a total of 193, agreed on and committed to the SDGs meaning governments around the world are looking to corporations for support and assistance in reaching these goals.
Sustainability consultants can help companies assess sustainability risks and opportunities as well as develop strategies and monitor and evaluate progress that ensure alignment with relevant SDGs. For example, climate action is one of the goals governments, investors, consumers, and businesses are focused on intently. Investors and insurance companies are increasingly examining climate change risks and companies are expected to demonstrate their efforts toward reducing carbon emissions, decreasing water usage, and utilization of renewable energy.
Sustainability consultants help businesses achieve these goals by implementing practical solutions to mitigate climate risk and adapt operations as needed.
What do sustainability consultants offer?
Sustainability consultants offer a wide variety of services to help companies improve sustainable business practices including. These services can be grouped into four primary categories.
1. Strategic planning
Consultants can help businesses view their sustainability risk and efforts from a "big picture" perspective through company assessments for carbon, energy, water, waste, hazardous materials, environment impacts, etc. Consultants can also support the development of strategic, company-wide sustainability plans which include targets for waste reduction in company operations and manufacturing, environmental management and compliance, and reduction of vital resources such as energy, water, and oil.
2. Technical support
Consultants can support business with sustainable advice on green building design, construction and facility improvements, how to minimize packaging waste and reduce weight, sustainable purchasing practices, energy reduction and improvement tactics, and waste diversion and recycling implementation. They can also provide training and education on environmental and sustainability topics as well as implementation and project management support with sustainability initiatives.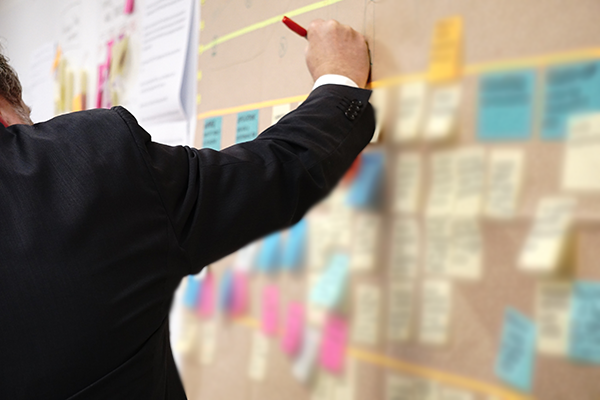 3. Testing, auditing, & verification
Consultants can install and implement measurement tools to monitor and report on key data as well as offer third-party review and verification of sustainability data that can be used to comply with mandatory benchmarking ordinances and mitigate the risk of penalties and fines. Consultants can also provide information on how to increase asset value and show your commitment to sustainability through green building certifications, rating systems, and awards.
4. Sustainability marketing
Consultants can provide communications plans that support marketing strategies, public relations, media campaigns, and branding efforts to be sure company sustainability messaging is aligned with company strategies and sustainability goals. They can also assist with developing key relationships with non-profit organizations and other important stakeholders.
ROI still matters; ESG can help
As companies make the shift toward sustainable business practices and hire sustainability consultants to support these efforts, it's important to remember that return on investment still matters. Sustainability consultants should not only address concerns within your business but capitalize on opportunities that generate significant long-term value.
Sustainability must be embedded in the core strategy of a business to ensure positive and valuable results across the full scope of sustainability issues. Make sure your consulting solutions address a multi-stakeholder world and the wide range of issues that impact the long-term success of a business. Looking at sustainability issues from an ESG lens ensures companies are accounting for everything from climate change to account practices to employee health and well-being that will help businesses stand the test of time and change.
ESG materiality assessments
With investors inquiring more and more frequently about what your company is doing in regard to responsible investment, how you treat employees and vendors, your dedication to sustainability initiatives, and other activities that fall under the ESG umbrella, it's important to have answers to these questions.
An ESG materiality assessment empowers you to easily report on your current state and outline future initiatives while taking into consideration your business goals and risks. Download our guide to creating and extracting the maximum strategic value from an ESG materiality assessment.