ESG Blog
Getting started with sustainability benchmarking
Best Practices
ESG
Sustainability Reporting

Getting started with sustainability benchmarking
With the rise of ESG (Environmental, Social, Governance) and sustainable investing and the intense focus on climate change, companies, governments, and organizations are searching for tools they can use to assess sustainability performance. As such, many are utilizing benchmarking processes as a way to evaluate, compare, and qualify sustainability indicators within their operations.
Benchmarking is a common practice that helps to establish baselines, define industry best practices, identify risks and opportunities, and create a competitive environment within a company or organization. Using multiple key topics such as management practices, sustainable product development, brand development, and ESG factors, this process can yield valuable data that helps companies evaluate and prioritize improvement opportunities as well as support lifecycle assessments and disclosure requirements.
Benefits of sustainability benchmarking
Sustainability benchmarking provides many benefits, including a way to gather comparable information relative to other benchmarked entities, evaluate the sustainability performance of voluntary or mandatory standards, forecast potential business risks and opportunities, and demonstrate the positive impacts of your sustainability programs.
Ultimately, competitive benchmarking can help determine whether or not your sustainability strategies are effective, provide recommendations for closing potential gaps, and assess the business value to be gained by addressing those gaps. The benchmarking process also provides a guidepost, so stakeholders, investors, customers, and industry peers have access to meaningful, standardized industry comparisons.
How are sustainability benchmarks used?
Sustainability and ESG benchmarks can be used across all industries. For example, governments can use benchmarking programs to authorize sustainability standards for use in public procurement, such as U.S. Environmental Protection Agency guidelines. Companies or businesses can use benchmarks to identify which standards or sustainability tools are appropriate or relevant to their operations. And nongovernmental organizations can rank the sustainability performance of companies as a way to incentivize improvement.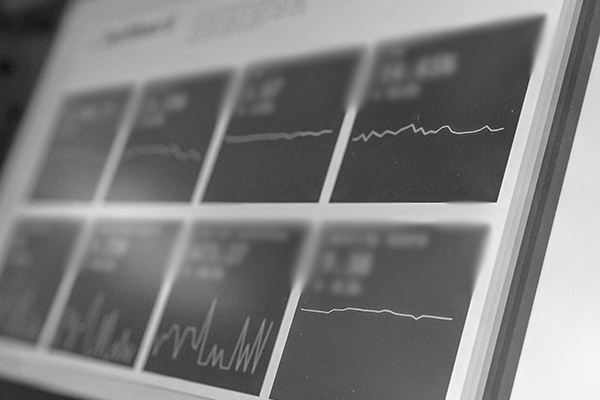 Benchmarking can be structured in multiple ways. ISEAL Alliance shared four commonly used sustainability benchmark models:
A threshold model focuses on determining whether entities meet a performance level defined by the benchmark and can sometimes result in recognition or certification.
A ranking model orders the performance of similar entities against the benchmark, from highest to lowest.
A peer comparison model focuses on internally assessing organizational or programmatic performance in comparison with similar entities.
An improvement model focuses on gap analysis based upon an aspirational performance benchmark. This is used to guide further development or strengthening of the benchmarked entities.
These models can be used separately or in combination to provide evidence of successful sustainability program outcomes, support sustainability initiatives, promote consistency and alignment within benchmarked industries, provide operational transparency, and improve performance.
A look at sustainability benchmarking tools
ESG benchmarks, ratings, and frameworks have experienced a rapid expansion over the last decade. The World Business Council for Sustainable Development reported that, today, there are over 2,000 individual ESG reporting indicators requested by 600 ratings and benchmarks.
While those numbers seem daunting, there are a number of standardized sustainability goals and criteria that have inherent legitimacy and global relevance. Some of the most relevant and recognized frameworks to consider are:
UN Guiding Principles on Business and Human Rights
Global Reporting Initiative (GRI) Standards
Dow Jones Sustainability Index (DJSI)
OECD Due Diligence Guidance for Responsible Business Conduct
FAO Code of Conduct for Responsible Fisheries, and Guidance for Responsible Agriculture Investing
ILO Core Labour Conventions and Fundamental Principles and Rights at Work
These international frameworks can prove useful when structuring and delineating benchmarking content. However, they need to be translated into criteria that are clearly measurable and relevant to the scope and purpose of the benchmark. For sustainability standards specifically, there are a number of core principles applicable across all benchmarks created by the ISEAL Credibility Principles.
These principles can be used as a reference point when making decisions on how to develop and implement the benchmarking process:
Be transparent: make relevant information freely available and easily accessible to interested stakeholders, including information on the benchmarking program and criteria, how the benchmark was created, how the benchmark is being implemented, and the benchmarking results.
Be rigorous: the benchmark must be sufficiently detailed, clear, and produce quality outcomes. The benchmarking process should be robust and implemented consistently by competent individuals.
Be participatory: interested stakeholders should be allowed the opportunity to participate and provide input during the process.
Be impartial: benchmarking exercises and programs will likely identify and mitigate conflicts of interest throughout company operations. In turn, the benchmarking programs should not compromise the integrity of the benchmarking results.
Be efficient: benchmarking exercises and programs should be structured simply and avoid redundancies, they should also have a purpose and align with relevant, existing benchmarking initiatives as much as possible.
Be improvement-oriented: benchmarking programs can be used as a gap analysis in order to encourage and reward improvements in benchmarked entities.
Be accessible: benchmarking exercises, programs, and procedures should be appropriate, easy to understand, and broadly applicable. Any associated fees or other requirements should not prevent or inhibit participation.
Getting started with sustainability benchmarking
To get started on a successful benchmarking journey, a company should account for multiple considerations, such as:
Define the purpose of the benchmark and the most effective strategy to achieve that purpose.
Identify the audience and understand their expectations ahead of time.
Establish the scope of the benchmark. Who or what is being benchmarked? For example, what sector or commodity, geography, entity, supply chain scope, and market segmentation?
Designate who will manage the benchmarking process.
Categorize the types of criteria that will be used to evaluate the sustainability performance.
Determine the evaluation structure of the benchmark. Is it mandatory or aspirational? Is there an option to implement scoring? Are you including progress models?
Specify how the benchmarking process or program will be implemented.
Stipulate how the results will be communicated.
Once you've measured and benchmarked your performance, you can learn from the data and take action. Companies can adjust sustainability goals, lifecycle assessments, and strategies to better align with peers, report on the findings and share disclosure requirements, as well as capitalize on opportunities to build brand recognition. Whether used by companies, governments, or NGOs, sustainability and ESG benchmarks are important tools for driving responsible and sustainable practices worldwide.
ESG materiality assessments
With investors inquiring more and more frequently about what your company is doing in regard to responsible investment, how you treat employees and vendors, your dedication to sustainability initiatives, and other activities that fall under the ESG umbrella, it's important to have answers to these questions.
An ESG materiality assessment empowers you to easily report on your current state and outline future initiatives while taking into consideration your business goals and risks. Download our guide to creating and extracting the maximum strategic value from an ESG materiality assessment.