ESG Blog
Five tips for building a positive remote work culture
Best Practices
Industry News
March 24, 2020 | Ryan Nelson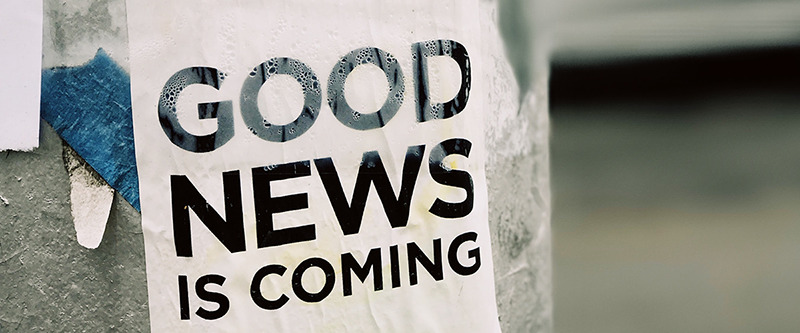 Five tips for building a positive remote work culture
As the novel coronavirus spreads worldwide and "shelter in place" orders take effect in cities throughout the United States, millions of people have shifted from office-based employees into remote workers practically overnight. While the pandemic continues to grow, change has quickly become the only constant.
To keep your business running strong in a time of crisis, it's important to identify priorities along with mission-critical tasks and services required to sustain the bottom line. Company leaders can begin by pinpointing potential points of failure. Opening the lines of communication with your employees will help you better understand and address your customers', partners', and prospects' immediate needs. Using this data, information, and knowledge, leadership teams can prioritize tasks and make strategic decisions.
With this abrupt transition to remote work, businesses and employees are facing new challenges and difficulty in keeping everyone focused, aligned, and energized to work. Keep in mind, people are concerned about their health, their families, finances, their children's education, and the future. With quarantines in effect around the world, many are feeling disconnected and isolated.
The most important thing companies can do for their employees is provide strong leadership, inventiveness, support, and organization-wide flexibility while setting clear expectations, deliverables, priorities, and timelines. Engaging your people in decision making and understanding their unique situations, needs, and responsibilities will help mobilize and motivate your workforce.
As your company shifts to a remote work culture, here are five tips to help maintain continuity and collaboration.
Communication, communication, communication
Did we mention communication? In a rapidly changing and remote environment, strong communication is the ultimate key to ensuring your team stays connected, informed, and on track. The first critical task for an organization is to establish how your staff will communicate while working remotely and provide the necessary guidelines, channels, and tools needed for this communications shift.
The goal is to develop short-term strategies that minimize disruption to operations and support the changes to your workforce. Companies can collaborate with their workforce to better understand where the biggest challenges and opportunities lie, ideate on communication approaches, and then agree together on the best solutions.
Communication and collaboration go hand in hand. The right collaboration tools will help your team get more done in less time. There are countless digital communication tools, such as Zoom and Slack, that can help teams stay connected remotely along with many easy-to-use productivity management tools, such as Google Drive and Asana, and project management systems, like Monday or Trello. Setting daily, digital morning meetings can also be highly useful in connecting your team, establishing goals, and addressing blocks impeding progress.
Providing the right platforms for communication that have been intentionally designed for remote teams can enable stronger collaboration, ensure transparency, as well as keep teams on task and on track to meet deadlines.
Equip your team for success
Even with today's advances, many companies lack the technological infrastructure to support a large-scale remote workforce. However, with tools like cloud-based video and audio software and file-sharing software, businesses can positively support their employee's remote work experience.
Cloud-solutions and VPNs enable your team to access the information and documents necessary to do their jobs remotely, but companies must also think about where employees will work. If your employees plan to work from home, they'll need the right equipment, such as computers or laptops, hard drives, and an appropriate workspace. You may want to consider other locations where employees can work and how to equip those sites to accommodate your staff and keep them safe.
Employers will also want to account for any additional costs incurred by workers who are working remotely such as equipment purchases, like higher-grade printers or desks. Ideally, employers should clarify from the start that any additional equipment or services charges must first be approved by a supervisor.
Lastly, consider setting up a formal training for your employees on how to operate remote technology. Even if you have the right tools in place, your employees need to know how to use them to keep their workflow running smoothly.
Flexibility, self-care, and safety
As we navigate these unprecedented challenges, it's important to remember people are dealing with a wide array of unique circumstances that demand flexibility. Companies that are willing to grant flexible hours and remain considerate of parents who are also juggling kids at home on top of work will provide much needed support for their employees.
Another positive way to rally and support your remote workforce is to promote self-care. Encourage your employees to get out of bed and get ready for the day as they would if they were coming to the office. This will help everyone maintain a healthy daily routine and schedule.
Keep in mind, fear and anxiety about a disease can be overwhelming and cause strong emotions in adults and children. Helping your employees cope with stress will promote a stronger workforce. Be sure to provide helpful resources for stress and mental health support during this difficult time. It is also important to promote healthy activities, such as taking regular breaks away from the desk, exercise, and getting plenty of sleep. You may also want to consider starting virtual meetups for stress relieving activities like meditation or yoga or provide free membership access to digital apps that promote stress relief.
Most importantly, help your employees create a space at home devoted specifically to work that, ideally one that is ergonomically designed for comfort to prevent back and neck pain. In fact, employers are obligated under federal and state safety laws to provide a safe and secure work environment for employees; this extends to remote work. Companies should do whatever they can to avoid safety claims, address safety in their remote work plan, and ensure employees are aware of safety requirements.
Consider security
Hackers are already using phishing scams during this crisis and are taking advantage of people who are likely to click on links in unsolicited emails while they search for virus information and news. There are a few basic practices you can put in place to stop these scams. First, make sure you have a system in place to stop or block phishing emails and other inbox threats. Second, ask employees to log out of their computers when not in use to ensure privacy and avoid a data breach. Third, do your best to train and sensitize your remote employees on cybercrime.
Additionally, remote work can provide opportunities for information security breaches, so it's important to consider the risks of using home computers, external outlets, and a variety of internet service providers. For business with IT departments or services, consult with your IT team to discuss the best approaches, management solutions, and training needed to reduce your company's risk of threat.
Promote company spirit
Physical workspaces make it easy to connect with one another. In a remote setting, connection becomes a challenge and morale can suffer due to feelings of isolation. Companies and teams can work together to encourage greater connection. Ideas such as digital lunch breaks, games, and company challenges can help build company spirit. Make time for meetups to chat and check in and continue to communicate your company's core values. Lastly, take time to appreciate employee accomplishments and find a way to help people virtually shine.
The new normal?
While we don't know if working from home is the "new normal", this digital transformation is the new reality. This shift demands one thing above all else: the willingness to be open to change. And Goby is here to help. Please don't hesitate to contact us with any questions, and remember: we're all in this together (albeit distantly).